Green zone for kids and retiree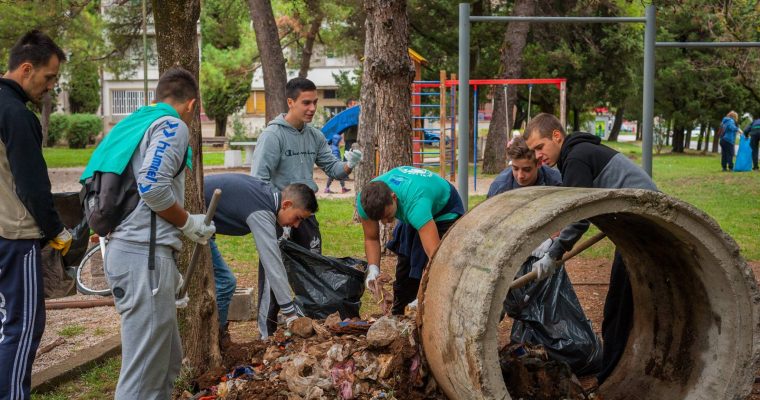 NGO Our Action with its youth volunteers provided the support to the project "Green zone for kids and seniors".  We added to the activity our handmade recycled furniture  – wooden benches as well as our supplies of tire figures (Minion, a well,  flower pots), and helped with the heavy physical work.
Using this opportunity we also took pictures, set up and opened the eight small library on open in Montenegro. This was a truly excellent initiative of the tenants under the leadership of Ana Ponos. Congratulations to all.  We are glad to be able to jump in and help in this community on the boulevard of Ivana Crnojevica in Podgorica. You can wisit our facebook page here and there you can find more images and report from montenegro local tv station here.